We attend you
+91 9898985001
Years of Reality expertise
Dwelled families in their desirable homes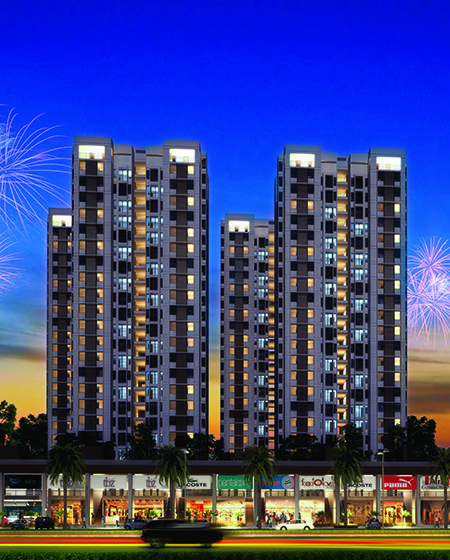 Real Estate Builder & Housing Construction Company in Ahmedabad
Laxmi Group – We are a leading Real Estate builder & property developers in Ahmedabad that are instrumental in offering a wide range of commercial & residential properties in Ahmedabad, Gujarat (India). We are known to construct & provide affordable apartments in Ahmedabad of international standards, in order to meet the growing needs of better homes and workplaces to various segments of the society.  
Our team of experts in this type area
Being a quality-focused company, we work hard to keep the reputation in our provided products range. Our Company Resources and consultants are professionals from most of the reputed industry, delivers customized solutions to the clients. Our internal knowledge upgrade programs ensure resources and consultants having the latest updated information and knowledge that enable our best deliveries in the Realty industry.
Benefits of working with us

Country's well renowned Architect "HCP". Certified Engineers with proven skill & expertise.Engineers with an exposure of various verticals of the Realty Industry. Engineers with the competency of turnkey exposure.

Laxmi Infrastructure beauty with function to create structures that are both highly livable and stunningly attractive.

Rafting foundation. Beamless slabs. Tested & certified materials for constructions. Percolation well. Lighting arrestors. Garbage Shoots. Earthquake resistant technology. Expert supervision at regular intervals. Best suitable RMC materials. Latest shuttering method.  

Earthquake resistance structure.Rafting foundation. Beamless slab. Gypsum finished internal walls. Best suitable RMC materials.
Going to talk about one of our honorable leader of Laxmi Group Mr. Jayesh Chinubhai Shah. He is known for his enthusiastic behavior towards work as well as about his responsibilities.
Mrs. Rupalben Jayesh Kumar Shah, other person from our company who has experience of 10 years in our industry. She is involved in the business right from conceptualization to execution.
Mr Jayesh Bhavsar is Commence Graduate and Qualified Company Secretary and having more than 6 years' experience in Secretarial Matter, Accounts & finance.
A Decade of experimental expertise
I find  immense pleasure sharing my journey  of home buying. I remember the trouble I have gone through. I had a constraint budget but I did'nt wanted to compromise on my lifestyle. It was a difficult to materialise. I learnt from social media that even though I have a small budget but still I can own what I wanted. I am today one of the happy home buyer. I am owning an apartment in "Aashiyana" one of the beautiful project of laxmi group.

Parthiv Majumdar

HAPPY CLIENT

I always Dreamt for a big home, But my budget was very constraint. Buying big home was next impossible. One day I was in social site and I got thrilled that my hunt for big home came to an end. I got Sky city of 23 storied luxuries 3 BHK in my budget. It was bigger than big home I  desired . I am a  proud  owner today.

Rajesh Kumar

HAPPY CLIENT

Are you looking for a home. Are you looking for smart budget. Are you looking a home which you have dreamt. You have thought right , I am a happy apartment owner in laxmi's  group project "Eternia". I suggest to all home buyers do not  waste time and money. Visit to any of laxmi's group projects and I promise you will reach to a destination where you will find your dream home.

Umesh Upadhaya

HAPPY CLIENT